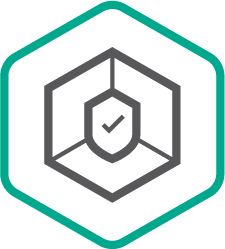 Kaspersky
Small Office Security
For small business owners with a lot on their plate
The simplicity of home PC protection with special capabilities to keep your business safe
'Set and forget' that doesn't require any IT skills

Security for computers, servers, mobiles, data and money

Proven threat protection without distraction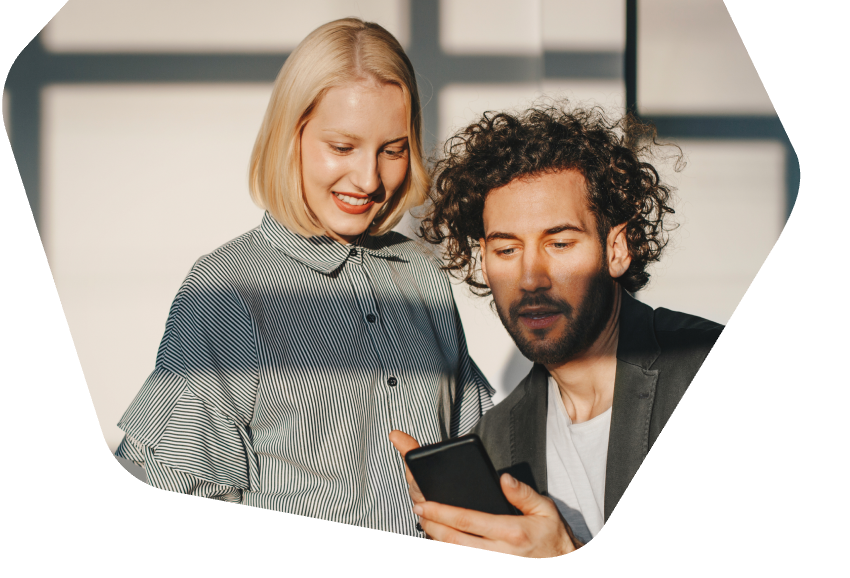 Features for your business needs
Kaspersky Small Office Security is a tailor-made security designed specifically for very small businesses. It combines the simplicity of home PC protection with special capabilities to keep your business safe while employees are working.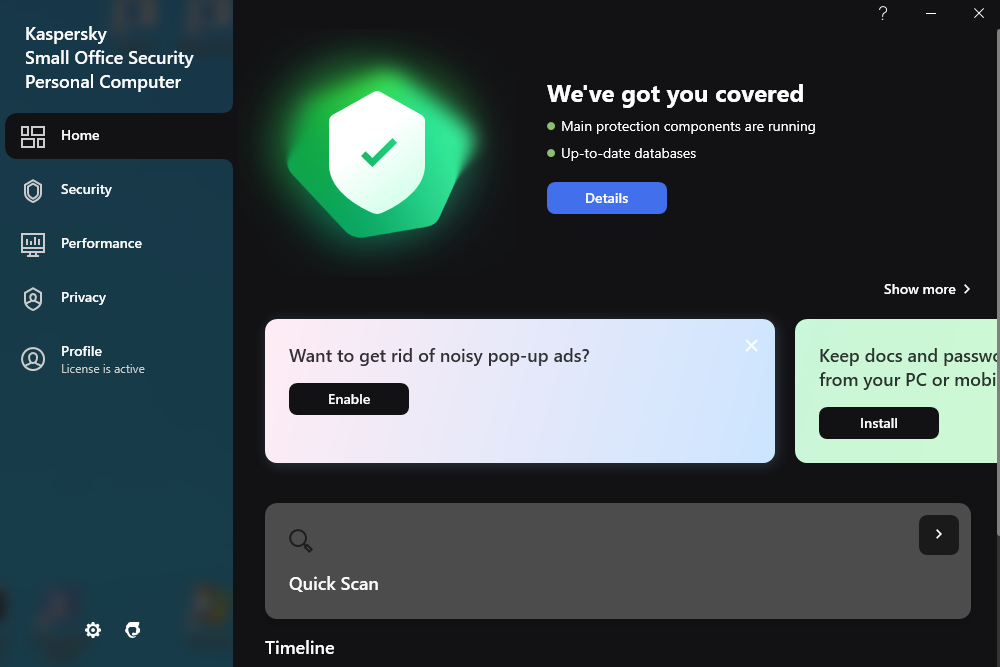 Safe Internet and total privacy

Protects your business from malicious attempts to hijack your data or network

Convenient web portal ksos.kaspersky.com

Check your license status anytime, protect new devices just by emailing a link and lock stolen or missing mobile devices remotely
How to deploy
See how Kaspersky is transforming cybersecurity at a time of growing threats
See just how easy it is to protect every aspect of your business
Step-by-step deployment tutorial for Kaspersky Small Office Security
Start now

 
What our customers say
User friendly and smooth
"Kaspersky Small Office Security is user friendly and smooth. I feel I have great protecdtion but am able to do whatever is needed without spending a lot of time or thought and I appreciate that."
I trust it
"Kaspersky Small Office Security provides timely and relevant notificaitons of any potential (and real) security issues. I trust it for running my business, and for personal tasks like banking."
System Requirements
Kaspersky Small Office Security includes following applications:
Kaspersky Small Office Security for Personal Computer

Kaspersky Small Office Security for File Server

Kaspersky Internet Security for Mac
ALL DEVICES



Internet access (for the application installation and activation, for the use of Kaspersky Security Network, and for updating databases and application modules)

Webcam protection available for a range of compatible cameras, for full list visit: https://support.kaspersky.com
Need help for the next step?
We're here to help in any way that works best for you
Disclaimer
The use of VPN technology is subject to local laws and regulations. Kaspersky VPN Secure Connection should only be used for its intended purpose. It's not available for downloading or activation in Belarus, China, Saudi Arabia, Iran, Oman, Pakistan, and Qatar.